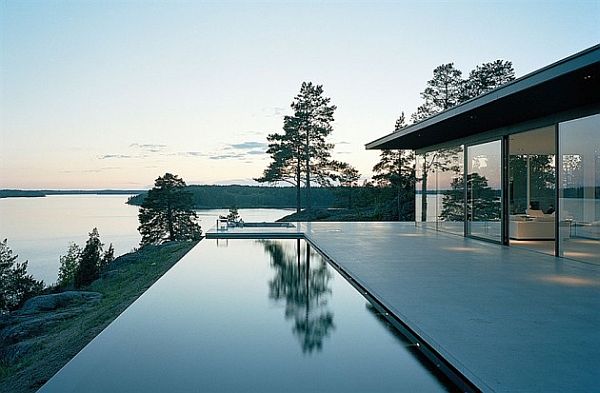 Ever wondered where James Bond hangs out? We think we have the answer this stunning Swedish villa is the perfect house for Bond. He starts his day off with a cup of coffee overlooking majestic landscape, he enjoys fancy dinner party's with his friends laying out around the bonfire enjoying a glass of scotch.
OK so maybe James Bond doesn't really live here but this would be a great place for him. The designer is
John Robert Nilsson
, whenever John had an idea to design a house that complements the the beauty of nature while still having clean modern lines this is what the end result came to be, this lavish house has an amazing infinity pool, fantastic outdoor space for entertaining. The floor to ceiling window create a feel like you are in the middle of the forest while you are in a state of the art multi million dollar house.