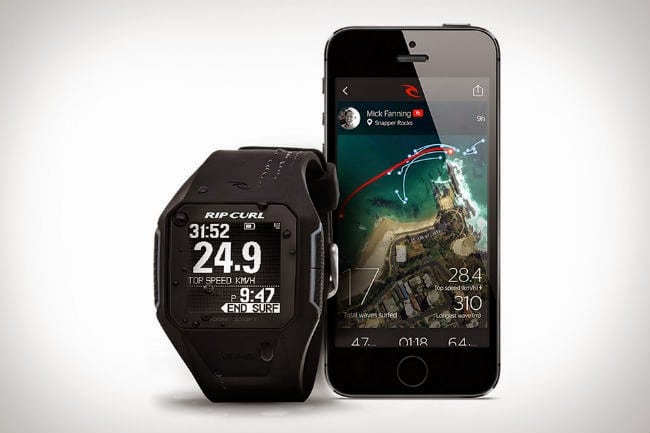 Smart watches and exercise watches are the latest up and coming tech trend. However, it is not only the technology powerhouses that are delivering products, even fashion and gear brands are getting in on the act. Surfing and outdoor clothing company RIP Curl has slapped its name on cars in the past, but now the company has developed its own piece of wearable tech, a GPS watch.
The

Rip Curl GPS Surf Watch

($TBA) looks slick but functional decked in all black, while it also features a black display. A traditional GPS tracker, the Surf Watch also features some specific tools for those who like to hit the waves, such as a motion sensors to tell you how many waves you rode.