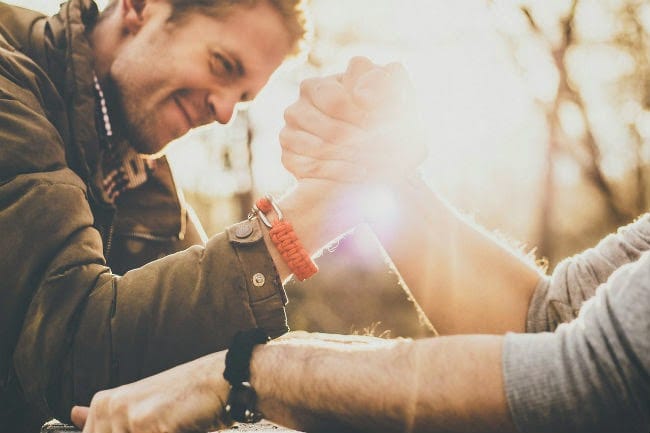 We are used to multi-tool technology in survival products, but ones that are utterly unique and double as items of fashion are not very common. Which is why the ever watching MensGear eye turned its attention to the fantastic

Naimakka Paracord Survival Bracelets

($45). These quality pieces of kit serve as a kick ass chunky wrist accessories, but then when unraveled reveal a world of functionality. When the Paracord Bracelet is opened it measures 8 feet and can be used for a number of functions, such as a fishing line, lashing, fire starter, tow rope, sewing thread, and more. The unwound cord can hold a weight up to 227KG.