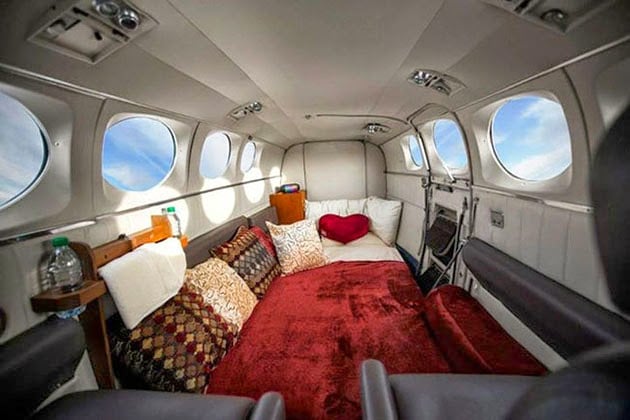 The "Mile High Club" is still very exclusive, and we imagine most people have not got down and dirty at 30,000ft. The next time you swing by Vegas you could change that with the

Love Cloud Sex Flight

($TBA). Think of this as a flying sex hotel and you will be pretty close to the mark. You and your partner/s will be whisked to the heavens in a Cessna 421 Golden Eagle where you can get up to whatever kinky shit you like to get up to. If you are struggling to perform to such "high" expectations, you can just enjoy the stereo, leather seats, food/drink facilities, and more.