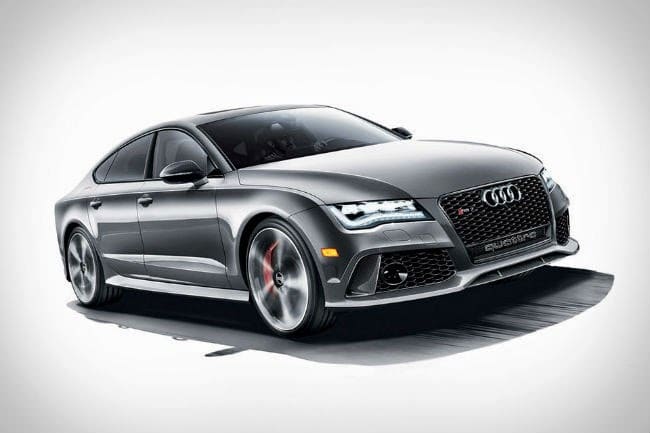 The Audi RS7 is without doubt one of the best luxury sports sedans on the market. However, Audi felt it could do better than one of the best all-rounder´s and decided to make the utterly fantastic

Audi RS7 Dynamic Edition

($146,000+). The German company has kept the familiar sexy body, five doors, and thankfully the Quattro 4×4 system. Also remaining is the twin-turbo, 4.0L TFSI V8 that offers 560 hp and a 0-60 time of just 3.7 seconds. So what has Audi changed?
Well, the company has added Dynamic Ride Control suspension, a sport exhaust, 21-inch wheels, a carbon fiber front splitter, rear diffuser, and engine cover. Customers can also opt for several different interior options, including various stitching and materials.

via