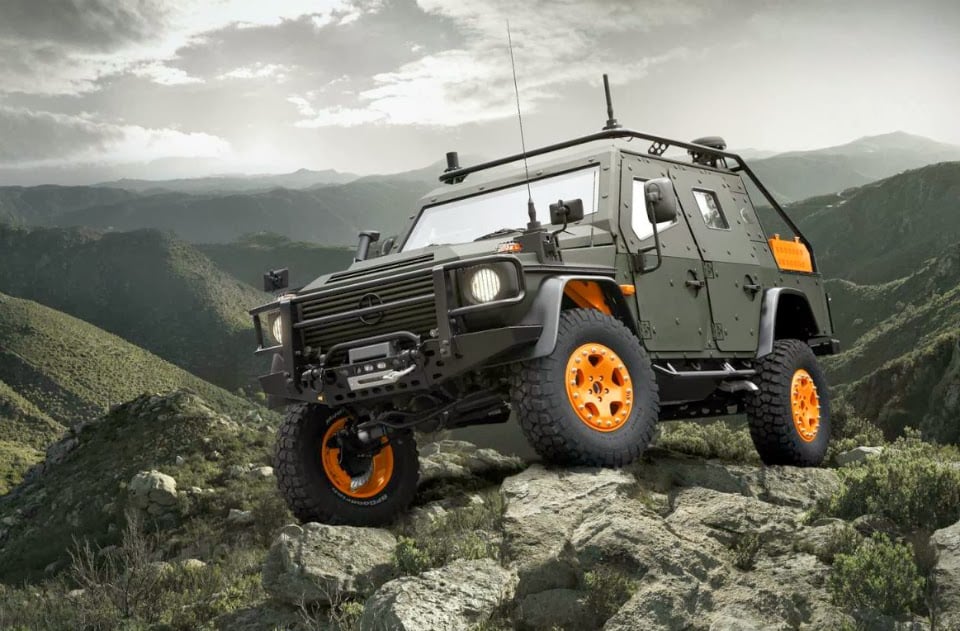 We´ve been spoilt this week with not one, but two fantastic go anywhere vehicles from Mercedes-Benz. Earlier in the week we took a look at the amazing

Zetros 6×6

and now we get the (sadly) concept

G-Wagon LAPV 6.X.
This latest off road monster by the Three Pointed Star was based off the company´s G-Class SUV but has been beefed up to become a patrol vehicle for the most hostile urban locations on the planet. The steel body has been reinforced with armor plating, while the underbody has been given protection to withstand landmines and the most vigorous of off road driving. The diesel engine has been tuned for maximum torque, while adjustable suspension can help gain 18-inches of ground clearance. Finishing off the potent mix is a computer system, communications system, hydraulic disc brakes, and self-inflating tires.