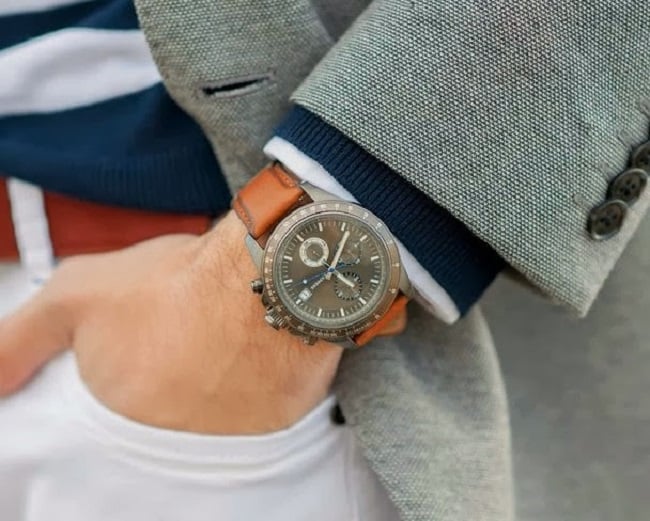 Finding a chronograph watch that is good looking, well built, and affordable is no easy task as high end and inexpensive do not usually go hand in hand. This $200

Chronograph Watch by Express

manages to check all of the right boxes though, and it certainly is a very nice and premium feeling timepiece. The professional looking watch face features date, tachymeter, and stop watch, while it is possible to mix things up away from the classy looking brown strap by adding more color with blue and red alternatives.