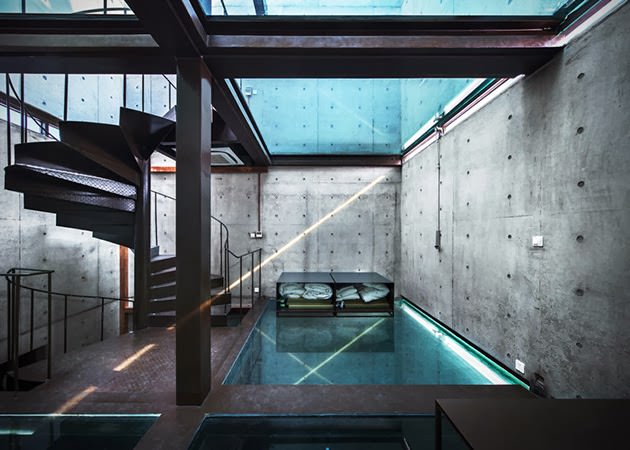 We are pretty used to seeing glass used plenty in houses these days, so wowing us with the clear material is a tough task. The Vertical Glass House located in Shanghai, China achieves that tough task and left us suitably impressed. Chinese company

Atelier FCJZ

turned the trend of glass use on its head to give us an utterly unique design and a very unconventional home. While glass is typically used for outside wall space, allowing light to flood the property, the Vertical Glass House instead uses industrial looking concrete walls with wooden frames. The glass is instead used for the floors, ceilings, and interiors walls. 
Amazingly, from the outside the house looks like a high end art sculpture, while inside its transparent floors look like something from the future. Light still manages to flood the house thanks to a clear glass roof, while we have to say this is the best home we have seen so far this year.