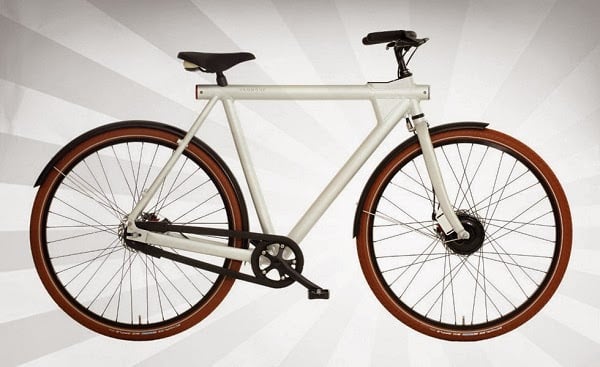 Finally, we have found an electric bicycle that looks just like your normal everyday bike. Well, not quite like the one you bought at Wal-mart, but more like a solid frame two wheel ride that is as aesthetically pleasing as any bike we have seen. The

Vanmoof 10 Electrified

($2,400) boasts a gorgeous anodized aluminum frame (we´re loving the white) with a unique top bar that houses a light both on the front and back. The 250W electric motor is found next to the front wheel and brake, and you would not have noticed it if we hadn´t just told you; a single battery charge should be enough for between 20 and 40 miles.