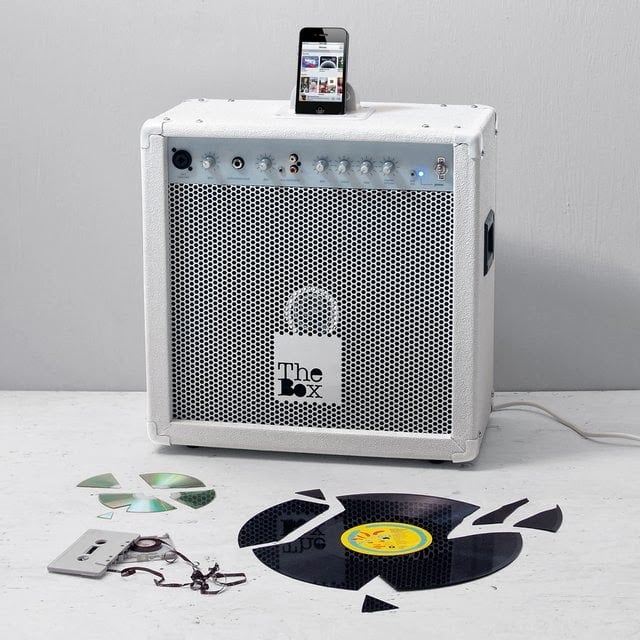 Perhaps. The. Best. Music. System. We. Have. Seen.
Sure, the Box Amplifier may not have the best audio quality innards but just imagine it in your bedroom, living room, garage; you will instantly be the coolest man that ever lived. Well, not quite, but nevertheless the Box Amplifier ($689) is a good old fashioned guitar amp that doubles as a docking station for a music player.
Constructed from quality woods and metals, the Box Amplifier is a 50watt speaker that will give your guitar plenty of crunch and rich tone, if you know how to let your fingers to the talking that is. In HiFi mode the amplifier becomes a deep cabinet to boom your music from, with audio delivering deep tone and solid bass.