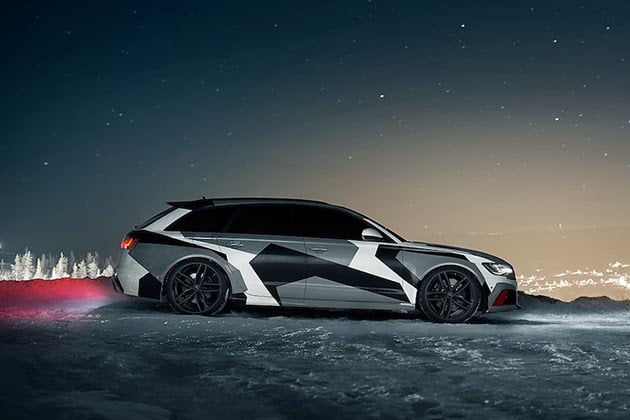 Jon Olsson

is known to some as a professional skier, but to automotive enthusiasts he is better known as a customizer of luxury cars. Olsson has his eye firmly on his profession when transforming supercars as he always twists them so that they can become perfect for the ski resorts of the world. He usually customizes supercars such as

Lamborghini´s

or an

Audi R8

, but this time Olsson is focusing on something a little more realistic.
This 2014 Audi RS6 Wagon is already a fine luxury auto and Olsson insists it is one of the best cars he has ever driven, so decided to add his magic touch to it. Already a capable off road wagon, Olsson had a good base to start from and he decked the RS6 with winter camouflage paint scheme, H&R suspension, and Milltek exhaust.