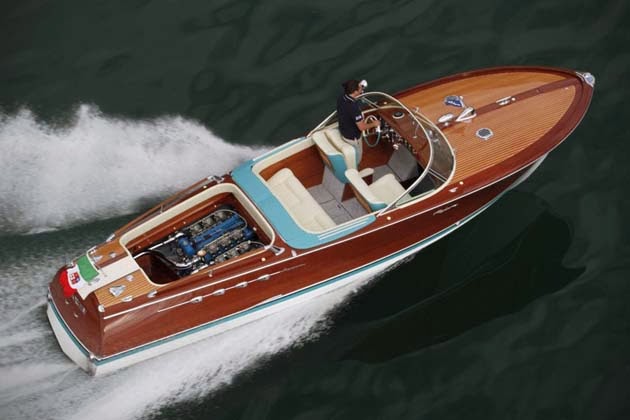 The Riva speedboat is already a beautiful ode to being rich and is an icon of the French and Italian Riviera, so there are not many ways you can improve upon this wooden wonder. However, Lamborghini has managed to do it with the

Riva Aquarama Lamborghini Speedboat

, a craft that was a personal mission for Ferruccio Lamborghini, the founder of the Italian supercar brand.
Mr. Lamborghini fitted a normal Riva speedboat with not one, but two Lambo V12´s before his death in 1993 and since then the boat has been hidden. Now a private collector has purchased it (you´ll never own it sorry) and shared it with the world after an extensive restoration. Beautiful, elegant, and boasting 350 horsepower and a top speed of 48 knots!