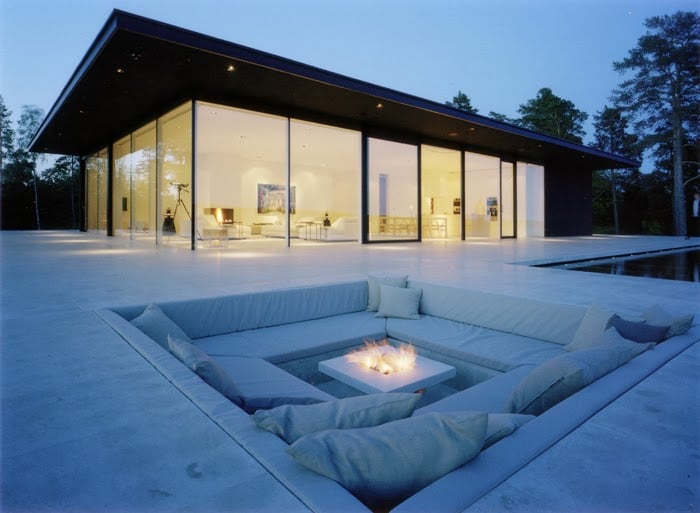 We come across plenty of amazing houses here at MensGear, but rarely does one fit into its surroundings as well as the

Överby house byJohn Robert Nilsson

. Rarely have we seen such an outright exquisite build either, there is something stark and utterly bewitching about this house. Sitting on the shores of a lake near Stockholm, Sweden, the Överby House appears to be completely at one with its admittedly breath taking surroundings.
Featuring glass panel walls that offer panoramic views across the fantastic scenery, we imagine this is an amazing place to see the sun set. Modern luxury abounds in the interior space, which is clean and spacious, while outside there is one of the best infinity pools we have ever seen and even a sunk in lounging area.