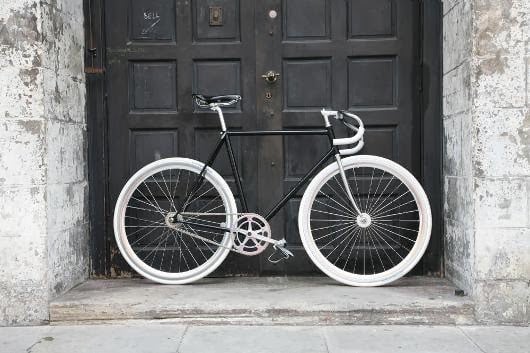 The

Duke Harper No.1 Fixed Gear Bike

($2,100) is as custom as a bicycle can get and is constructed from brand new, new old stock and vintage parts. The body is a Vintage French lugged 55cm steel track frame and has been given a 9005 black hue, while the accompanying forks are Italian vintage Raimondi chrome.
The white walled Gipiemme Pista sealed bearing track wheels are the perfect match for the dark framework, while touches such as a Brooks B15 Swallow saddle and Nitto B123 track bars add to the vintage look and the high quality finish.