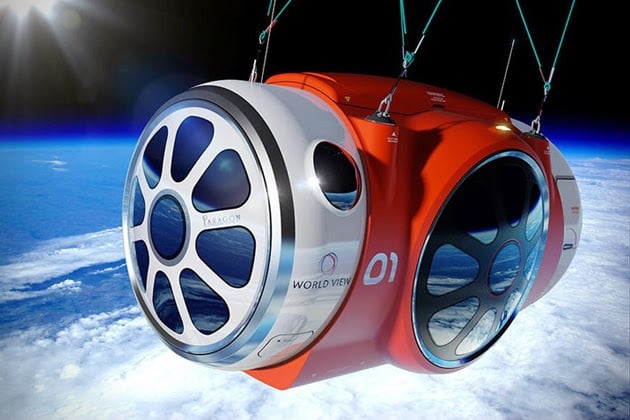 Space travel is no longer for uber-trained astronaut, although it is for the mega rich. Don´t let that deter you though, as commercial space travel is on the horizon and in just 10 years you could be orbiting the Earth. However, if you can´t wait ten years you could do the next best thing and head 20 miles into the air with the

World View Outer SpaceBalloon Capsule

.
World View has created a high tech balloon and capsule that will take 1 and half hours to reach its max height. Okay, for all the boffins out there, 20 miles in the air is still 70 miles away from outer space, but we bet the view is pretty decent anyway. The price for such a privilege? Well, just $75,000.