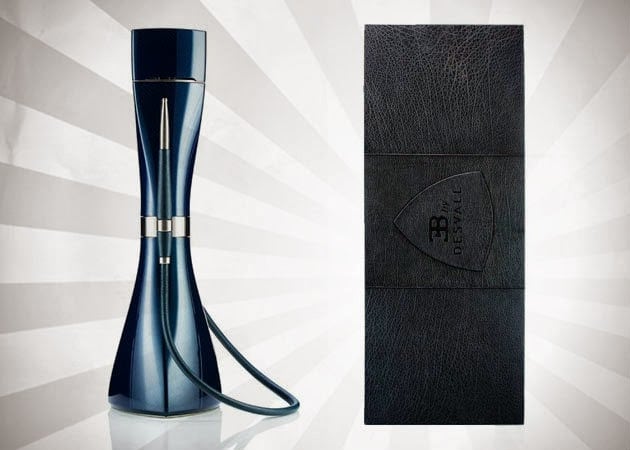 The Bugatti Veyron is arguably the greatest road going car ever, a true feat of engineering. The Veyron is massively expensive at well over $1 million, and it seems whatever the brand decides to put out will have a hefty price tag attached.
Take for example this

Hookah Pipe by Bugatti and Desvall

 that costs an astonishing $100,000 and we suppose a price that high is just what happens when one of the best car manufacturers teams up with the most prestigious hookah manufacturer. Entirely decadent, this smoking device is handmade and boasts a solid titanium frame and a carbon fiber casing. Only 150 will be made so be quick to grab yours for 100k.