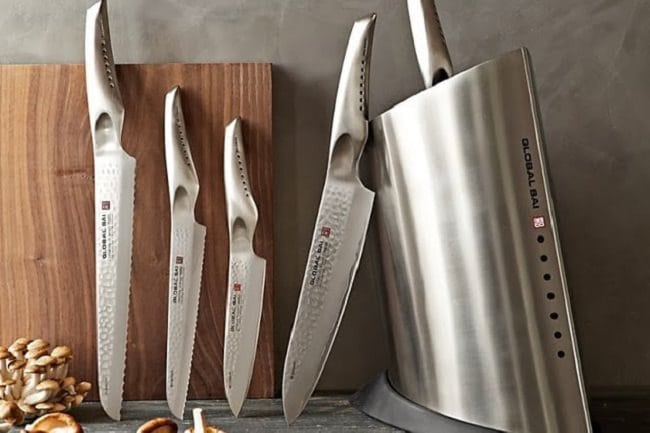 If you are serious in the kitchen then your culinary collection should definitely boast this knife set, and even if you're not they just make an awesome accessory for your modern kitchen. Made from three layers of stainless steel, the

Global Sai 7-Piece Knife Block Set

($1,172) is chef standard and very high end. Inspired by Japanese craftsmanship, you can well imagine that these knives are very sharp, with a resistance to corrosion and an ability to stay sharp for a long time. Each blade is hand hammered and ice hardened to give the perfect result, and to be honest we are not used to this kind of workmanship for kitchen knives, so color us impressed.