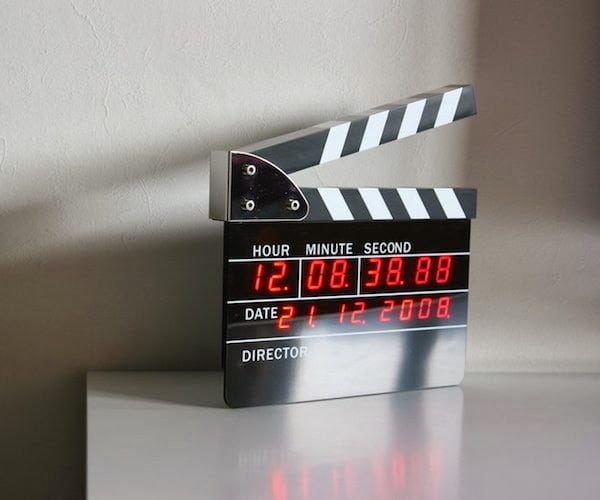 We are all for a novelty alarm clock here at MensGear, but this Directors Edition Digital Alarm Clock goes beyond that as it is actually a charming accessory in the right room. Film memorabilia is popular, so this clock would fit nicely into a room with a cultural vibe, and what better piece of film gear than a good old director's clapper.
Designed by Victoria´s Deco, the

Directors Edition DigitalAlarm Clock

($94) is made from metal and soft plastic, and sports the date, hour, minutes, and seconds. Featuring a sharp alarm, you won´t be missing this one, and it will also tell you the time down to the hundredth of a second, so really you have no excuse to be late for work.