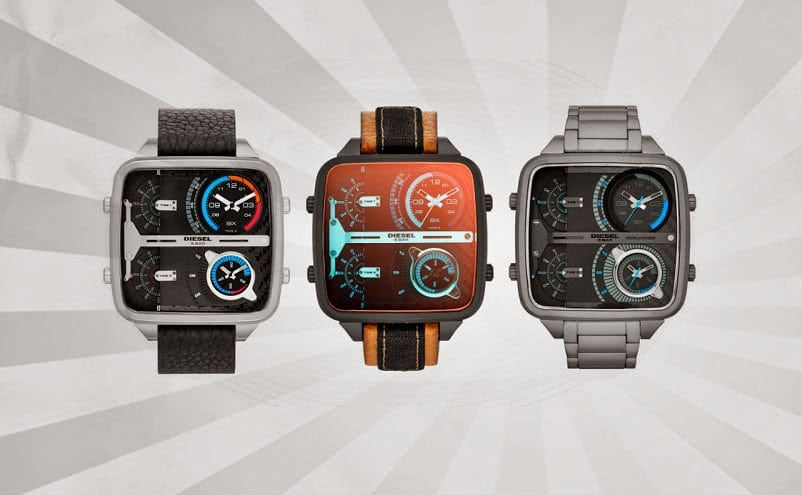 I am a bit of a purist, so normally I wouldn't go for a square faced watch unless it was a wearable tech watch. That said the Diesel Mr Daddy Square Watch is so good that you can consider my mind officially changed.
As well as converting me to a square watch fan, the

Diesel Mr Daddy Watches

($200+) is a good looking, affordable, and multi-function time piece. Boasting a leather strap, a steel casing, and a frankly kick ass display face then we think this will become a popular urban choice. The Mr Daddy is available in gunmetal, silver and black, brown.