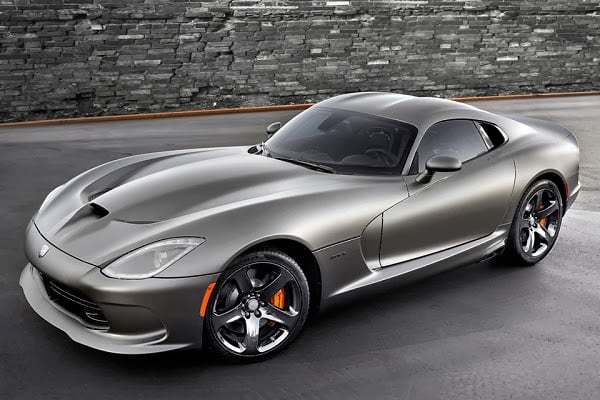 The Dodge Viper has always been a ferocious muscle car with amazing speed and brute strength, however we would be the first to admit that it was never made with fantastic attention to detail. That has changed with the most recent version of the Viper, and now with the 2014 SRT Viper GTS Anodized Carbon Edition is the best yet and gives the Viper true prestige that can rival European counterparts.
The

2014 SRT Viper GTS Anodized Carbon Edition

($TBA) packs a naturally-aspirated all-aluminum 8.4-liter V10 rated at 640 horsepower and 600 pound-feet of torque. As you can imagine, that kind of power delivers monumental speed, although if you want to get one you will have to be quick as only 50 are being built.