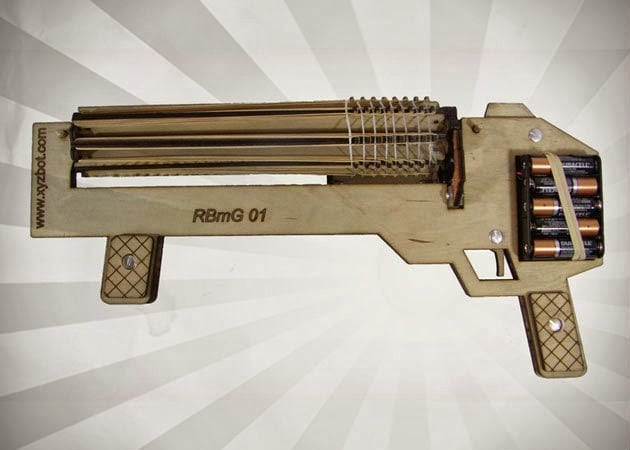 You remember doing it in school and we are willing to bet you do it in the office too. No not that, but… flicking a rubber band at a co-worker or engaging in a rubber band war can help split the boredom during a day behind the desk. However, if you are in a particularly sticky rubber band situation you will need to get industrial and hard core, and the

Rubber BandMachine Gun

($49) fits the bill perfectly.
This battery powered pistol is created from laser cut wood parts and really looks the business. Firing 64 rubber bands with one pull of the trigger, you will be the new office king in no time and if you really want to turn things up you can double load the bands and shoot 128 in one pull for a staggering rate of 800 bands per minute.