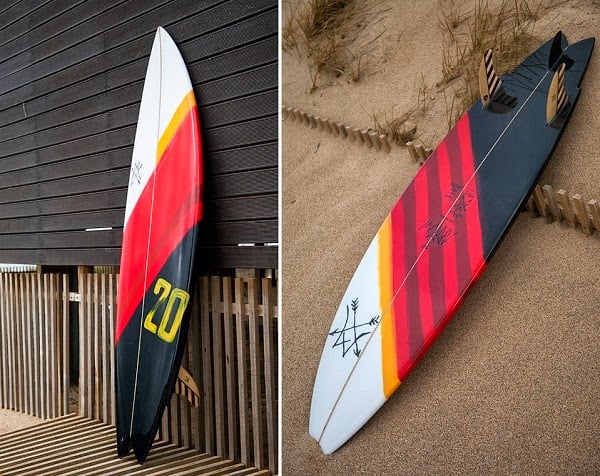 While Maria has wowed us with its classy motorcycle custom, we would be remiss to forget that the company also makes high quality surfboards. The

Maria Riding Company Surfboards

($890) look fantastic thanks to their design by renowned board crafter Nick Uricchio, and are a good blend of old meets new. Maria builds the boards to the highest of modern techniques, but makes sure their look and design harks back to the glory days of surfboard design.