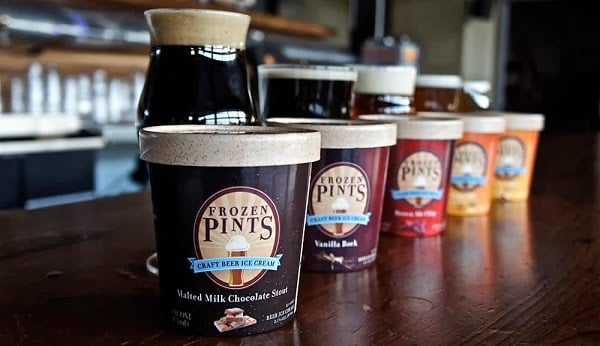 We have been waiting for this one for some time. These days, if there is a flavor then it can and will be made into an ice cream. So what better for a guy than ice cream made out of beer? Not much is the truth, and this

Frozen Pints collection

($TBA) is made from the highest quality ice cream and is definitely a high end product. Each has an actual alcohol kick and the range of flavors are Peach Lambic (1.0%), Honey IPA (2.4%), Pumpkin Ale (3.2%), Brown Ale Chip (1.6%), Cinnamon Espresso Stout (2.6%), Vanilla Bock (3.1%), Malted Milk Chocolate Stout (2.1%).