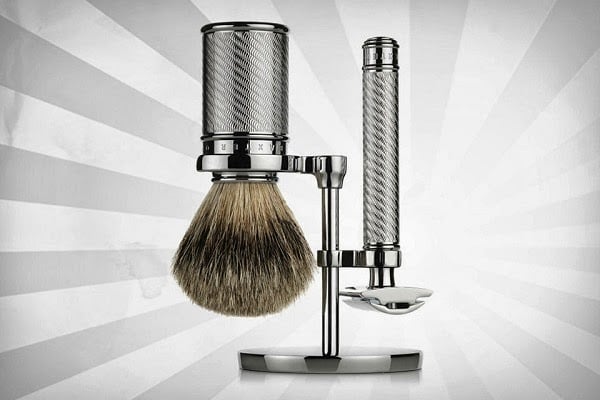 Having a shave has become something we just like to get out of the way, and we admit there are plenty of high-tech razors out there from leading brands that are excellent and get the job done. However, if you want to be traditional with your personal grooming then this

Baxter Safety Razor Set

($250) will likely appeal to you. The set includes a double-edge safety razor, a brush made from real badger hair, and an elegant stand to place both in. Both the brush and the razor are made from nickel plated handles and are finished in the highest quality chrome look.