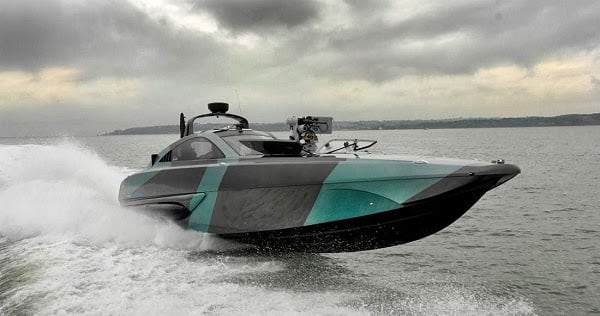 Frankly, any product with the words military interceptor in the title wins my vote. The XSR Military Interceptor is a British designed speed boat that is decked out with enough kit to single handedly win most seas battles. Built with the idea of combating pirates and patrolling coastlines around the world, the

XSR Military Interceptor

($TBA) is capable of top speeds of 97mph and is light enough to handle perfectly and quickly on the waves. Boasting an arsenal which comprises a .50 cal mounted machine gun among other things. The cockpit is enclosed and offers shock absorbing seats, while the boat has a range of 1000 nautical miles, probably for those longer pursuits of international terrorists.