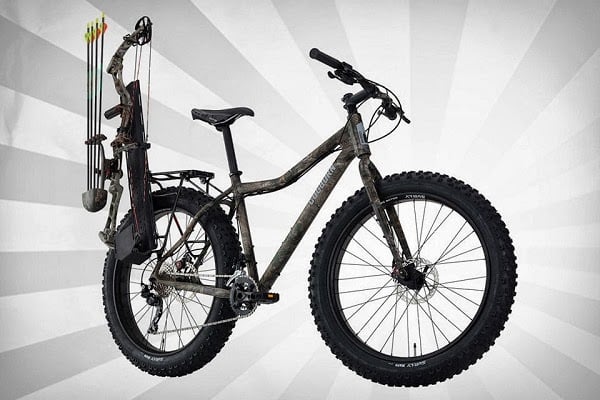 If Rambo was the sort to ride around on a bicycle we like to think it would have been the Realtree x Cogburn CB4 Hunting Bike. Of course, the advantages of using a mountain bike when on the trail of critters over a noisy motorcycle, ATV, or truck are obvious. This is a real rugged ride too, sporting extra chunky 3.8-inch rubber tires that cover all terrain easily thanks to their run on low pressure functionality.
The

Realtree x Cogburn CB4

($2,200) disc brakes will ensure you don´t have any nasty spills, while camouflage with anodized no glare black means the animals will never know your there. There are a load of attachment points for your gear, including a scabbard for your rifle or fishing rod.