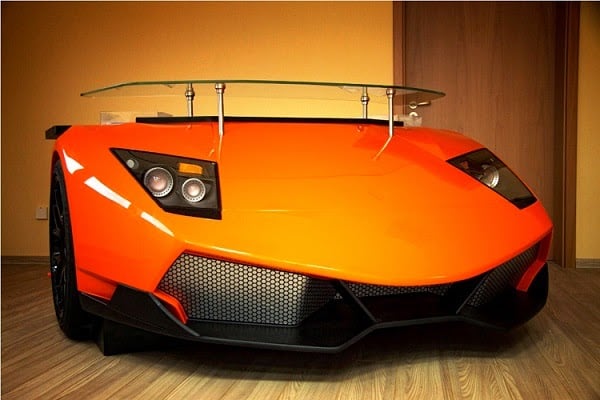 We cover plenty of Lamborghini´s here at MensGear but this has to be a first. The

Lamborghini Murcielago Desk

($15,000) by Design Epicentrum places a full sized Lambo onto your workspace. Constructed from fiber glass we think this is a nice novelty touch, and definitely one for the car enthusiast, although admittedly it costs as much as some small cars. This is certainly one we can see dividing opinion between cool and tacky, we´ll just sit back and let you decide.