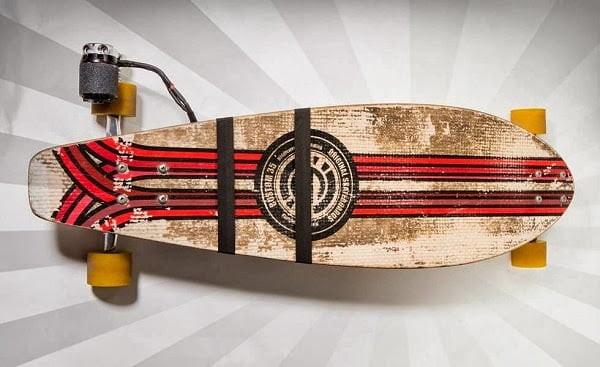 Last week we brought you a powered surfboard, and now it is time for Surfing´s land based cousin in the shape of the

Kickr ElectrifiedLongboard Kit

($400). Sure, motorized longboard´s are hardly a new thing, but we have never seen this level of customization before. Instead of buying a pre-designed longboard, Kickr offer just an electric motor kit that can be fitted to any longboard with special custom straps. That means you can use your favorite board and whiz around at speeds of up to 20mph.