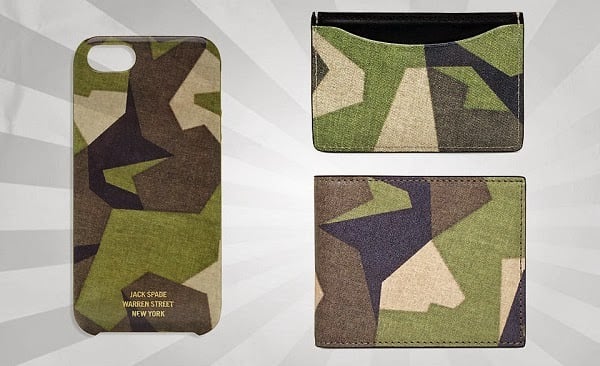 Let´s be honest here, most guys are happy enough with any old cover for their gadgets. Give us a black leather iPhone or iPad case and we´re happy; let the better sex have all the matching accessories enjoyment. However, when a series of covers comes in M90 camouflage we could be persuaded to change our minds. The Jack Spade M90 Camo cases come in

M90 Camo iPhone 5 Case

($40),

Swedish M90 Camo Bill Holder

($81), and S

wedish M90 Camo CreditCard Holder

($56).