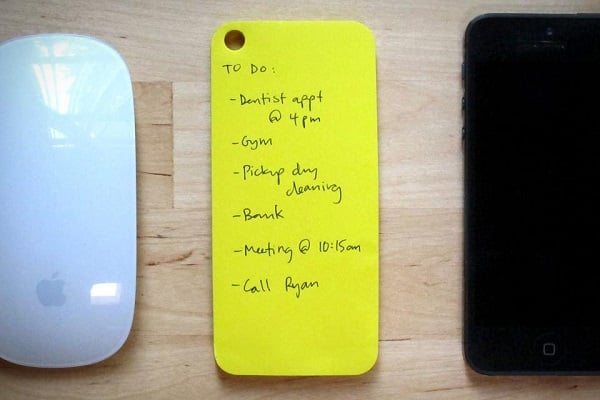 We have seen plenty of clever iPhone products down the years, but the iPhone Paperback Notes have to be near the top as the most interesting. These adhesive strips can be attached to the back of the iPhone and allow you to place notes, exam cheats (only joking), and any other info you want on them. While the

iPhone Paperback Notes

($8) are shaped like an iPhone back (complete with camera cut out), in practice they can be placed on just about any surface you want, and the great news is they leave nothing behind when you remove them.