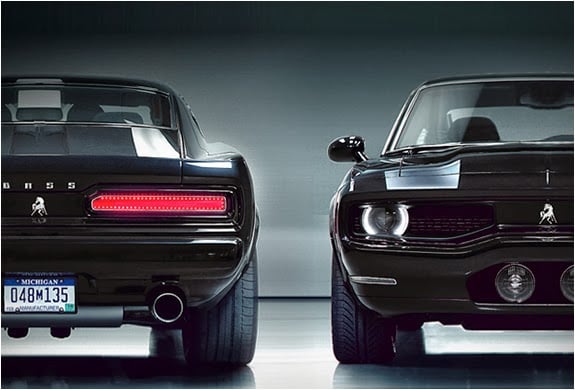 There is something about the muscle car that evokes plenty of passion in the automotive fan; even if we know that some classic muscle cars were dare we say it, not really that good underneath. What most had was to die for looks and imposing beauty at its absolute finest. Over the last few years we have seen noble efforts to resurrect the muscle car in the fine forms of the new Mustang, Camaro, and the Challenger.
However, none have achieved that classic muscle car look with modern twists in quite the same way as the

2014 Equus BASS770 Luxury Muscle Car

 ($250,000), which to our eyes is one of the most desirable cars we have seen in a long time.
Sure, luxury and muscle cars is not something you would typically expect, but the Equus BASS770 achieves brutal looks, refined comfort, raw power, and it is even made in Detroit. The luxury side of things is dealt with thanks to a supple leather interior and all the latest cabin tech you could think of. Under the hood things get ferocious, and we are talking supercar ferocious due to the 6.2 liter V8 engine that spits out 640 very eager horses and lays down 605 lb-ft of torque to push you to 62mph in just 3.4 seconds.

via