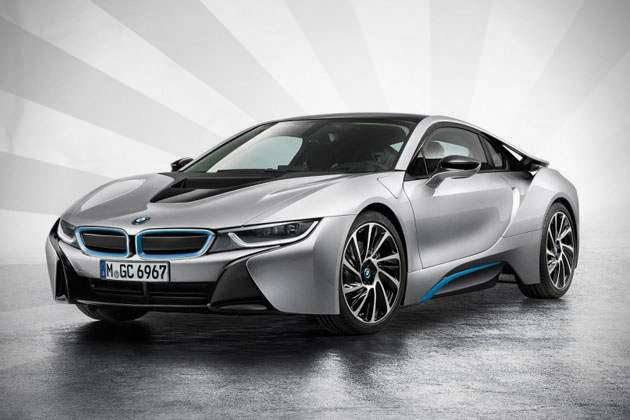 The i8 is not a new car, although it will be in 2014. Let me clear that up because admittedly it makes little sense. The i8 has existed for some time in concept car form and it is an auto we have become very familiar with, but next year BMW will take the i8 from the concept stage into full production.
Yes, you can color us plenty excited about that. The

2014 BMW i8

($136,000) is a sporty hybrid from the German brand that just happens to look like something from a science fiction movie. Bold and curios looks aside, the BMW i8 is an innovative beast underneath. Sporting a turbo-charged 1.5liter engine and an electric motor, the i8 can pump out 362bhp and 420ib-ft of torque. If you are not the technical sort, that means the BMW i8 will reach a top speed of 155mph and get you from zero to sixty in just 4.4 seconds.