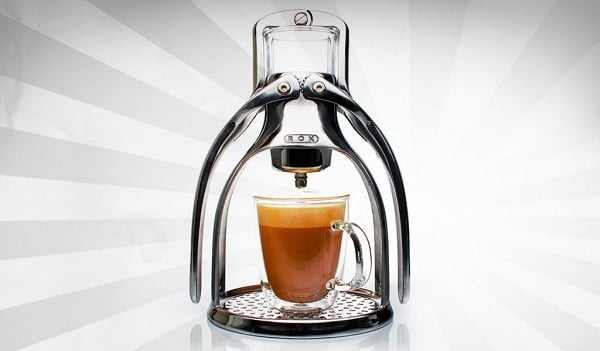 For me, a cup of instant coffee from the kettle in the morning is enough. I know, I am a barbarian but I do understand that some people take their coffee drinking more seriously, which I guess means the

ROK Espresso Maker

($200) is perfect, something even I appreciated. Forget about capsules, forget about pods, and even forget about power because the ROK Espresso Maker is an organic coffee experience, wrapped in some stunning contemporary looks.
Using the power of your hands you can grind your own coffee, which makes it a more earthy experience for the connoisseur and gives the user the ability to make espresso to their taste.