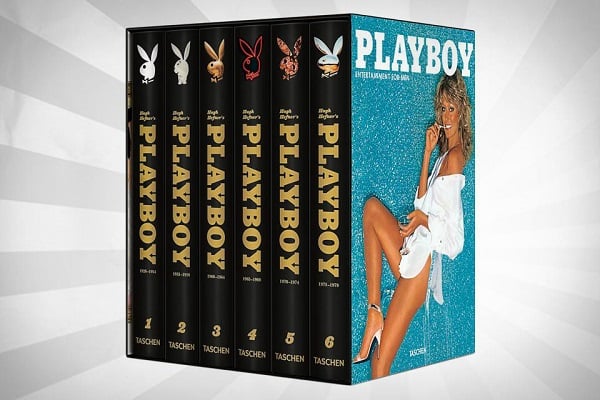 Hugh Hefner to many men is some kind of hero, a man that rose from the bottom to make a fortune and to spend his day surrounded by scantily clad women. The fact that he went against the system also makes him a figure to admire, but even if you hate Hefner you will still find the six-volume hardcover collection fascinating.

Hugh Hefner's Playboy

 ($160) leads us on the journey of "Hef's" life, including his work as a cartoonist and his life as young man, and yes of course the many beautiful women too! A real insight into the man, but more than that possibly the perfect log of one of the 20th centuries cultural icons, rightly or wrongly.