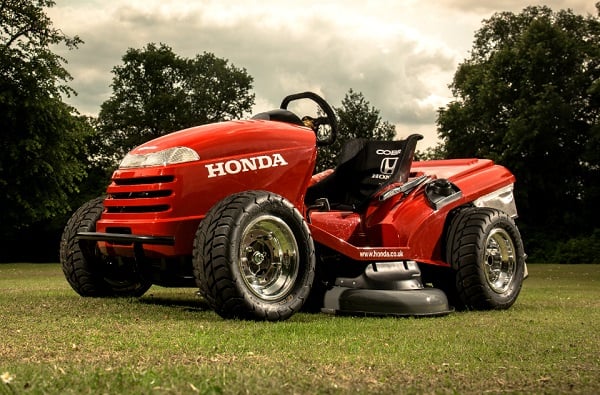 While cutting the grass on a motorized mower is a nice and easy way to get that grass cut, we suspect not many are salivating at a new motor mower release. That will probably change with the Honda Mean Mower.
Honda is known for its innovative auto engineering, quality cars, and of course amazing motorcycles. So when the Japanese company turns itself to other, smaller, modes of transport you can pretty much bet your bottom dollar that is going to be great.

The Mean Mower

($TBA) is the Ferrari of mowers, a sports car among grass cutters. Those are not spicy words either as this farmer's pride gets to 60mph in just 4 seconds, boasts a six speed panel shift transmission, and a custom suspension set. With a top speed of 130mph we doubt this will be used by the old garden keeper outside the church!