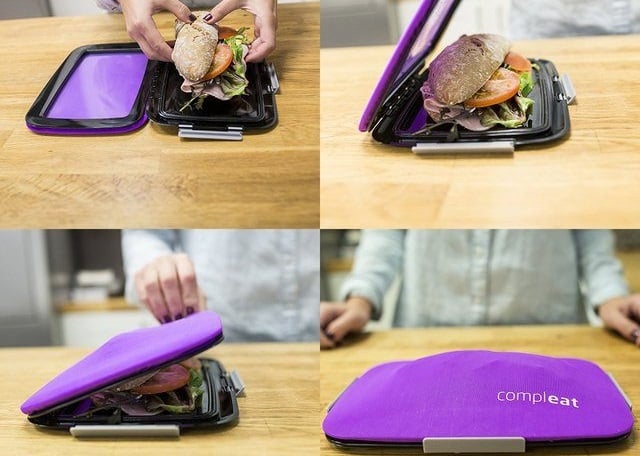 One of the hazards of placing your beautiful sandwich into a lunchbox is that when you open it to tuck in to your food, the ham is off to the side, the cheese has slid under your drink, and the mayonnaise is everywhere. The

Foodskin Flexible Lunchbox

($40) is a flexible silicone skin that basically wraps your food tightly, much like a piece of foil would, but this also acts as a durable lunchbox that will keep your food fresh. The Foodskin comes in a number of colors and we think it looks a lot like a laptop/notebook or iPad case, which means it's cool by us.