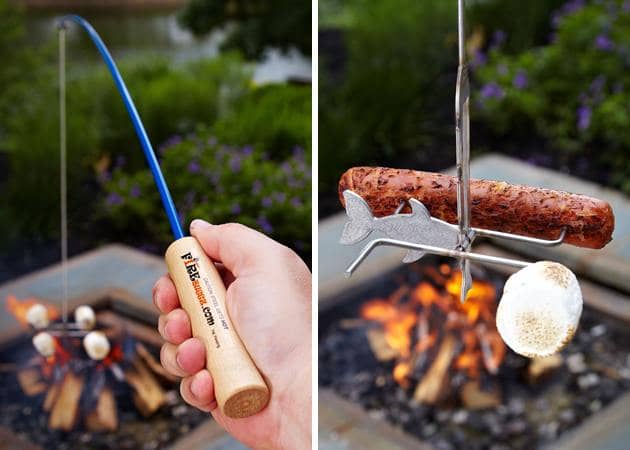 One of the joys of camping is relaxing in the evening and cooking on that beautiful campfire you built with your own two hands. Whether you're cooking a tin of beans (open of course), a sausage, marshmallows, or a rabbit you just caught and skinned like a pro hunter, there is something back to basics about camp cooking that makes it a real thrill.
What isn't thrilling is when you drop those marshmallows or sausages into the fire, or even when you just have to retrieve them. If third degree burns on your fingers are not really your bag then you should check out the

Campfire Fishing Rod

($30), a nifty little device that boasts a heat resistant wooden handle, a flexible bendy line, and a stainless steel hook structure at the end. While this fishing rod lookalike is built with marshmallows in mind, it is great for retrieving just about anything from the fiery depths.