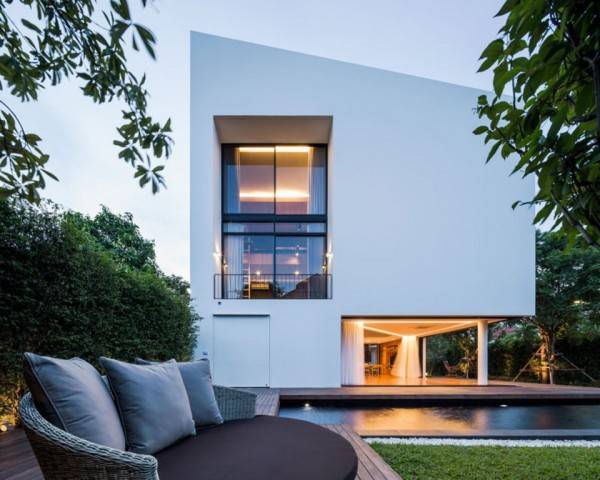 It is pretty easy to find radically designed houses, but it is not so simple to find a house that offers bold, edgy (literally) styling's and sumptuous interior designs and perfect use of space. The Baan Moon House by IF that sits on the outskirts of Thai capital Bangkok is one of the rare exceptions.
Baan Moon translates into English as Corner House, and we can see why as this property is certainly of the angular variety. While you may be worried about a boxy finish, the Baan Moon House is actually a gleaming white visage of contemporary architecture and is surprisingly beautiful. Inside things get even better with floor to ceiling glass floors, wooden finishes aplenty, and exquisite lighting (both from natural and artificial sources).
A stunning sculpture of a property, as truly unique retreat, and amazingly original; that's the Baan Moon House.