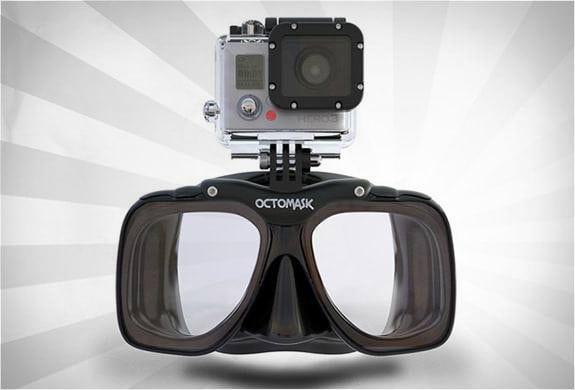 The Octomask is a diving mask that features a built in GoPro Camera mount that means users can record video hands free underwater. The Octomask is great for snorkelers who can capture the beautiful vivacity of Mother Nature below the sea, and we imagine it would work wonders for high risk divers as they can record the moment they become lunch for a Great White Shark or something.
Either way, with the

Octomask

($79.99) you can swim underwater, point your head, and record anything you encounter, and the mask is compatible with all GoPro versions.