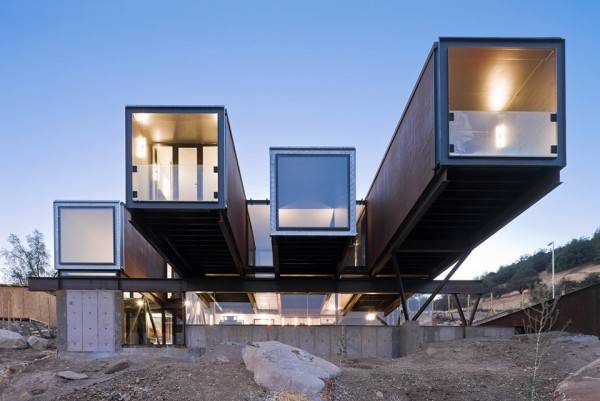 Shipping containers have become jacks of all trades. We have seen them used as hotels, work spaces, and of course as homes, but no home we have seen can match the sheer audacity of the Caterpillar House near Santiago, Chile.
Designed by Sebastián Irarrázaval, the Caterpillar House uses and connects several shipping containers to create one of the boldest designs we have seen, and the house takes prefab homes to a new level. The home sits on a sloping plot and features shipping containers stretching along the length of the property, with each serving as a bespoke and private space. To add to the feel, the outside has been left untreated, so the oxidised rust is there for all to see.
Luxury comes in the form of several nice touches, including a bottom level patio and hot tub, while the interiors are clean, elegant, and spacious. Perhaps the craziest idea we have seen this year, but a triumph of design nonetheless.