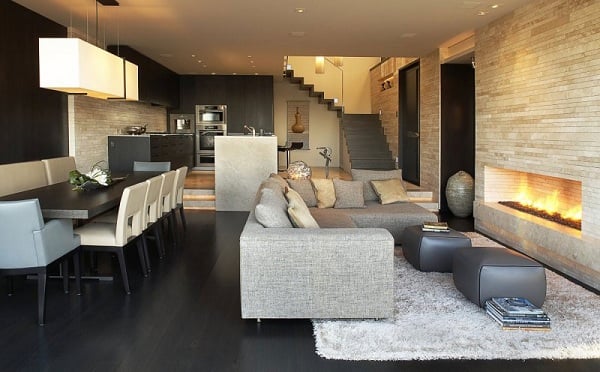 The Beck Residence sits atop a cliff in the suave area of Corona del Mar, California, USA. Created by Horst Architects, the Beck Residence is a loft conversion which means that the blank space was not exactly huge. With that in mind, we must give plenty of credit to Horst Architects who have done a simply wonderful job in creating a home that look far bigger than it actually is.
The use of space in the Beck Residence is exquisite, with a small floor plan turning into a spacious home that has everything you would expect from a luxury abode. Sliding partitions make the space interchangeable, while neutral colors and elegant finishes open up the house even more. Of course, floods of light entering the windows and an amazing sea view all add to the sense of added space.
When we see finishes like this, we understand why people higher interior designers and quality architects to do their homes.