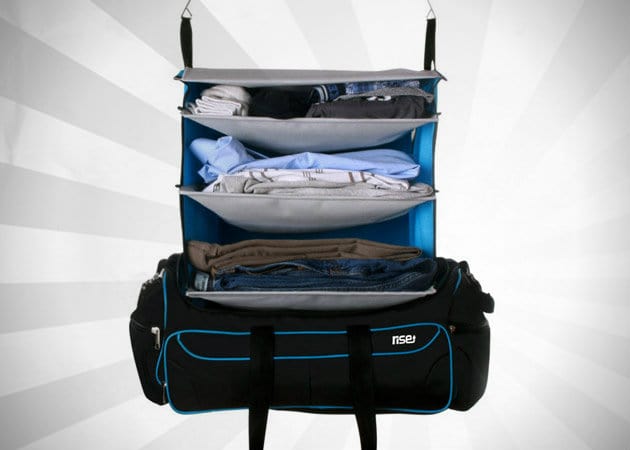 It is not that hard to find a stylish weekend bag, but it is not often that you find one that matches some fundamental needs of travel. The

Rise & Hang Weekender Bag

($149) offers plenty on the fashion front, with its classic looks and blue trimmings offering a nice contrast and design that will be comfortable in all settings.
However, what really sets this bag apart is the functional interior. When you arrive in a hotel it is common practice to take out your clothes and hang them or fold them into the hotel wardrobe. With the Rise & Hang Weekender bag you can forget about that, because this bag includes folded shelves within the interior. Merely pack your clothes in the separate section and then hang the bag up at the hotel for your own portable shelf unit.