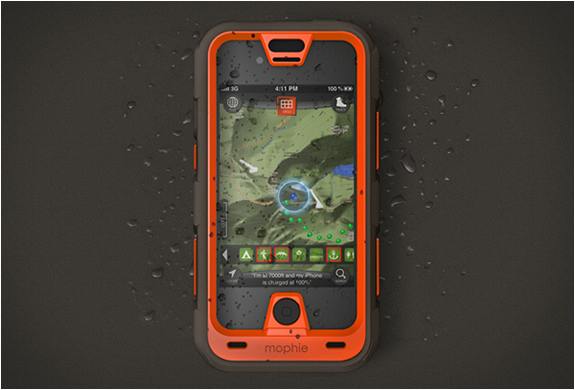 Ah mobile service providers, or the devil in disguise as we like to call them. Mobile carriers charge you cash to get a signal and then when you need that connection the most, it fails. The

MophieJuice Pack PRO "outdoor edition"

($99) says goodbye to those pesky carriers and gives you something they cannot, a signal on your iPhone even when you are out in the wilds.
Obviously perfect for the adventurer, hunter, and hermit; that Mophie Juice Pack Pro "outdoor edition" features a rugged drop-proof case and a battery pack for 150% extra power. On top of this, it is of course a fully working GPS receiver, so keep in touch and on top of things wherever you are!