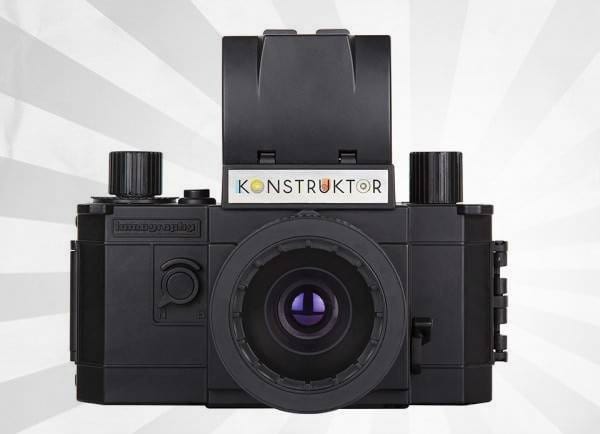 The Lomography Konstruktor Camera is a throwback to the days when shooting a roll of film meant something, when the components of the process made the medium a true art. Now all we care about are megapixels and zoom, we look for the coolest looking gadgets but not always the best cameras.
The

Lomography Konstruktor Camera

is a classic cam in every sense of the word, but it does come with a rather unique twist. This new snapper is a DIY camera, and has to be built by the user thanks to the simple but fun construction kit. This is no toy either, because when it is built the Lomography Konstruktor Camera is a full SLR camera with a 50mm lens and a fixed f/10 aperture and 1/80th of a second shutter speed, meaning it can create stop motion in well-lit areas. This is truly a high end camera in a low cost package (a bargain $35 to be exact), and it also carries a good old fashioned film!