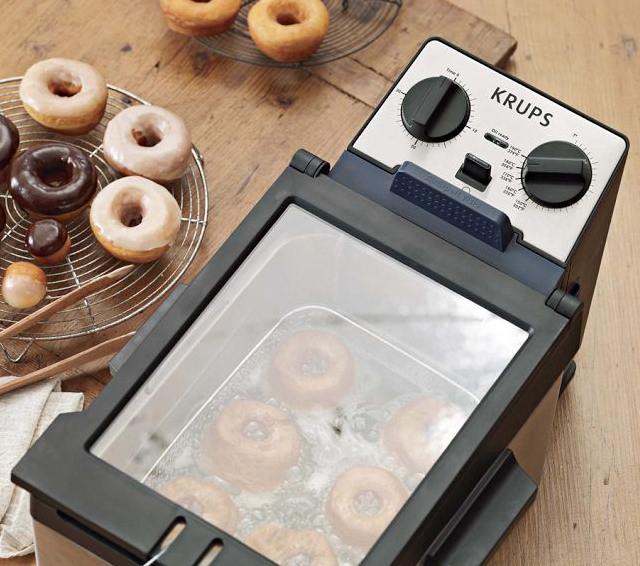 Is a deep fryer healthy? Of course not, but for the culinary challenged (me) they are a great way to cook delicious food with the minimum of fuss or know how. For example, crispy chicken, French fries, or egg rolls are just a simple dip in the bubbling boiling fat away from being ready to eat.
The

Krups High Performance Deep Fryer

($450) takes that ease of use to the next level thanks to its super-fast speed. The Krups High Performance Deep Fryer also combats one of the major problems with deep fat fryers, the smell. Using patented technology, this fryer flows air through a carbon filter to reduce odours, while the powerful heaters bring the oil to the optimum temperature quickly. Of course, the Krups High Performance Deep Fryer also comes with the familiar timer and temperature controls found on other fryers.