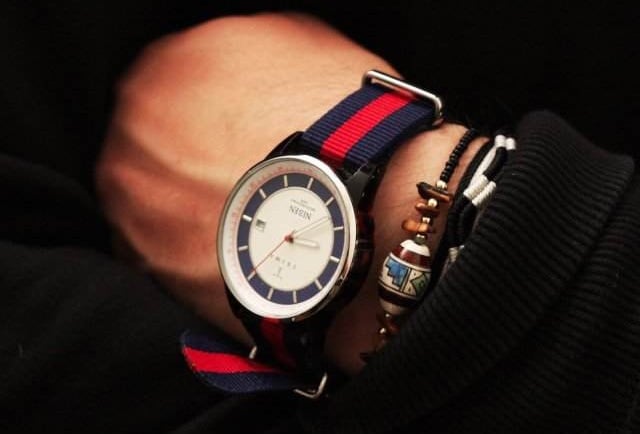 We cover plenty of watches here at MensGear but one thing we look for is that they all have bags of class. Luckily, a classy timepiece can come in different styles, and the latest to cross our path is the Hurricane Niben Watch by Triwa ($205).
We would usually start a watch write up with the actual device and its design, but with the Hurricane Niben Watch by Triwa we want to start with the strap. We do like to see a classic fabric strap from time to time; it is a great way to offer a casual air to a watch and also delivers plenty of comfort too.  So as you can imagine, we really do think the navy and red strap on this watch is pleasing on the eye.
The classic silhouette of the Hurricane Niben Watch by Triwa really appeals to us when coupled with that stylish strap. Simple, functional, and charming, the elegant nature of this watch means it is perfect for just about any dress code and/or event.