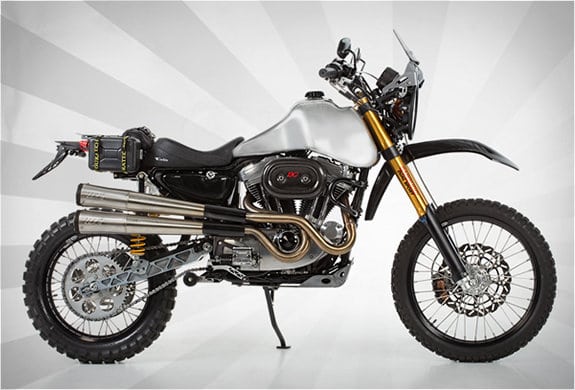 The Harley SC3 Adventure is certainly one of the boldest motorcycles we have seen in some time, and is as far away from the traditional image of Harley Davidson as you could get. Jim Carducci, the owner of Carducci Dual Sport has always had a love for tall dual sports bikes, but he wanted to add that Harley tradition and style to the mix. The result is the

Harley SC3 Adventure

($TBA) a conversion of a Harley Sportster that looks like a big dual sport bike. Jim is offering full conversions for 1200 and 883 Sportsters, so anyone could get their hands on the SC3 Adventure on/0ff road motorcycle.