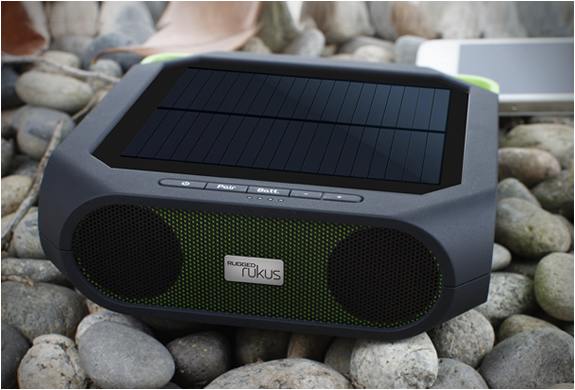 Consumer tech that you can carry around has become a huge niche market as mobile technology expands and becomes more important. Now when we are on the bus to work, the beach on vacation or on a booze up camping trip with mates we can take some of our favorite gadgets with us.
The latest such device appealing to us is the

Eton Rugged Rukus

($100) a sound system built for going off the beaten track and keeping you entertained. The Eton Rugged Rukus is portable, wireless, and its all-terrain nature means it can take a bit of a beating. Most importantly though, the Eton Rugged Rukus is solar powered, meaning you can take it and charge it anywhere, with 8 hours of playback available from the lithium battery pack.
On top of being a fantastic sound system, the Eton Rugged Rukus also boasts a USB port, so it can double as a phone charger. This built for the outdoors unit is water resistant, crash-proof, and available in either black or green.

via