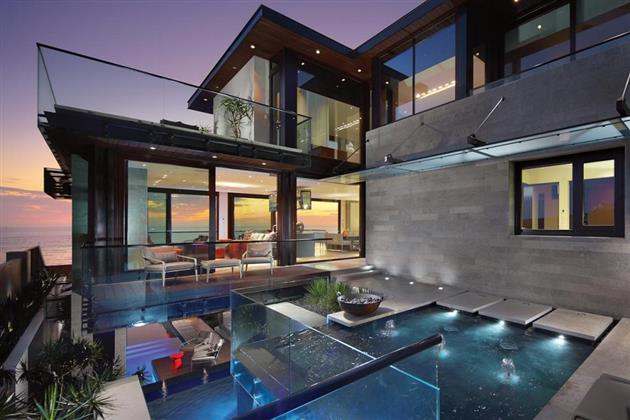 In terms of living the high life under the sun, few places offer the kind of appeal that Orange County, California does. The Stand Residence is the perfect way to indulge this lifestyle, giving the owner a bachelor pad that is contemporary and beautiful. Indeed, it would take quite a property to do this location and view justice, and luckily the Stand Residence does just that.
Located just south of Dana Point (an upmarket and quiet beach), the Stand Residence sits isolated on a cliff top, affording staggering views out to sea and along the coast. The house was designed by Horst Architects and features three self-standing structures that encircle a beautiful courtyard. Quite old fashioned on paper, but actually the Stand Residence is a vision in modern living.
Each room is bursting with contemporary touches, glass table tops, clean white walls, dusky wood flooring and marble tiles, and plenty of window space to let in the light and to take advantage of that enviable view. The tiered reflecting ponds come splash pools are the perfect finish and along with the spacious patios offer the perfect way to enjoy the pleasant Californian climate.