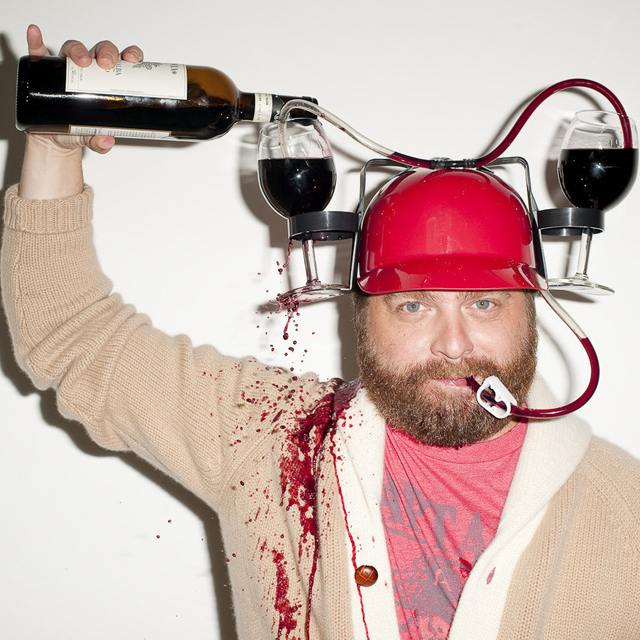 Yesterday we brought you the

Daft PunkHelmet

that costs $500, but today we are bringing you a more primitive type of headgear in the form of the Wine Helmet. You know those guys who drink beer from a helmet at the ball game? Well, you could be like them. Okay, we know you probably do not want to be like them, but that gimmicky helmet is still sort of fun, and if you are a wine drinker you can now be included in the fun and games at your next drinks party.
The

Wine Helmet

costs just 15 bucks and it holds two glasses of your favorite red or white while there is even a valve to adjust the rate of flow. Perfect for that $10 bottle from the local store or dare we say it, even a $24,000 bottle of 1978 Montrachet.